With a growing number of customers and a dedicated TNP team in Scotland built throughout the Covid period, we are pleased to announce that we have opened an office in Scotland.
Despite the move for companies to reduce the number of offices they possess, our team at TNP Scotland love working together in the same room. Whilst communication using Microsoft Teams has made remote working easy, our team still prefer the three-dimensional interactions of meeting up in real life. We're delighted to be able to facilitate and support this.
Rebecca Mcfarlane, Head of Product Management and Regional Manager and says:
"We are excited to be able to meet our customers at our new office and collaborate with each other. We're looking forward to spending time together and reaping the benefits of random conversations that happen during office days".
Situated in Woodside Place in the West End of Glasgow, our team have found a new home. Thirteen members of staff will initially work at Woodside Place when the office opens. We're always looking to grow our teams across the United Kingdom and Ireland.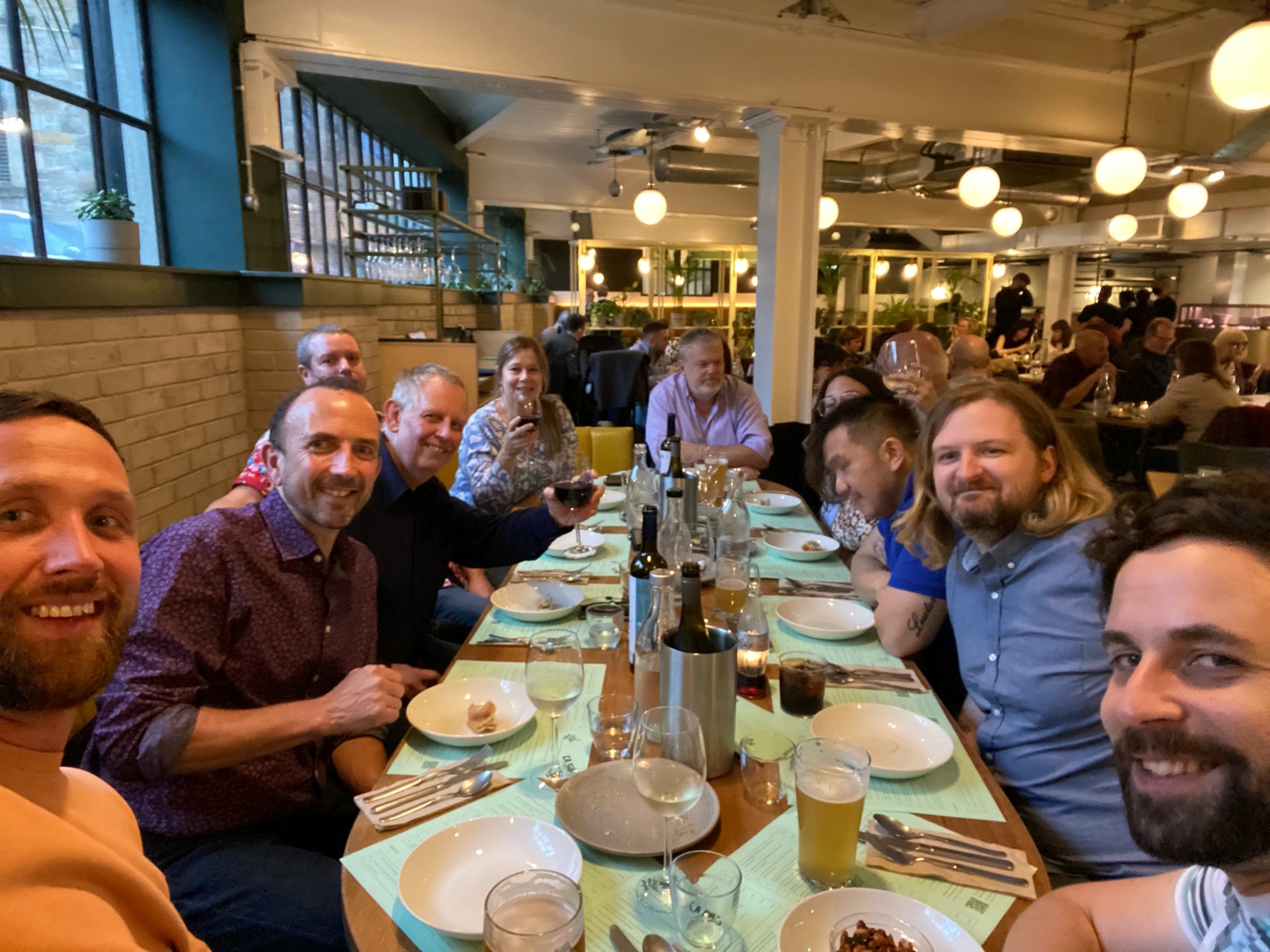 The Scotland crew, plus a few familiar faces, catching up over a meal.
If you or someone you know might be interested in working at TNP, we're always looking to recruit amazing people.
Click here to head over to our recruitment page for our open vacancies.
Read our 'Spotlight on our TNP stars!' blog, where Scotland-based UKMS Team Leader Wei Hao Wong chats to us about his favourite hobbies and what he likes best about working at TNP.