Every year, TNP create a Christmas video extravaganza to help raise money for homeless people at Christmas.
This year is no different - we've been (attempting) to tune our voices and rooting through the fancy dress closet. We've tackled three classic Christmas songs for your festive fun! Please do enjoy the final result of our efforts:
We would very much appreciate your support in helping us raise money for those who need it most at a really trying time of year. We'd like to wish you all a very Merry Christmas! Donate to Crisis by clicking the button below: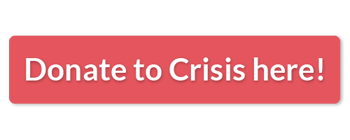 Have you missed our previous videos over the last five years? Click here to see them all in a playlist!
As always, we want to raise as much money as we can for Crisis, a charity that works directly with thousands of homeless people. Christmas is one of the hardest times of year for homeless people. We had so much fun creating it and hope it brings you a bit of Christmas NAV cheer. Every year we manage to come up with another silly idea to bring Christmas joy and festive fun to the Dynamics 365 Business Central world.
As usual, our fantastic support team will continue to work their magic throughout the festive break. And if you need us, don't hesitate to get in touch.
So, grab yourself a drink and enjoy the festive mash-up of all your favourite Christmas songs, from your favourite Partner!