Pooja is one of TNP's Support Consultants, who joined us all the way from sunny Nairobi! She's been with TNP 11 months, but has a wealth of NAV knowledge totalling nearly 15 years! What a great addition to our over 60-strong support team, ready to deal with every eventuality.
How would you explain your job to a 5 year old?
I struggle to explain it to my 6 year old son, but in really simple terms I solve business problems via the computer!
What's your favourite thing about TNP?
Everyone is so warm. You get recognised and appreciated for your work, which feels good. I may have never met anyone in person, but the people I work with are all approachable. Video calls have meant that my distance has not got in the way of building quality relationships with my colleagues.
What's your favourite thing about Dynamics NAV and Dynamics 365 Business Central?
It's an extremely user-friendly solution. Everything looks the same - it's familiar and similar to Outlook, which we've all been using for years. It's easy to pick up and very smooth.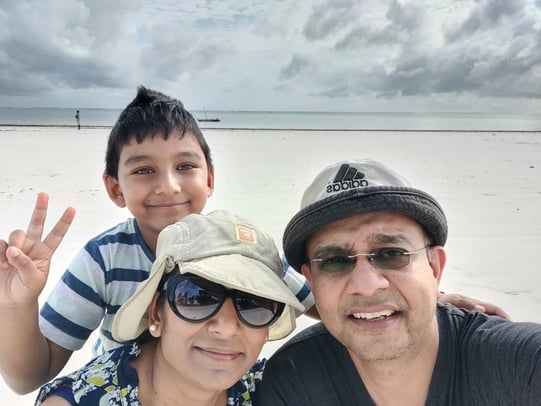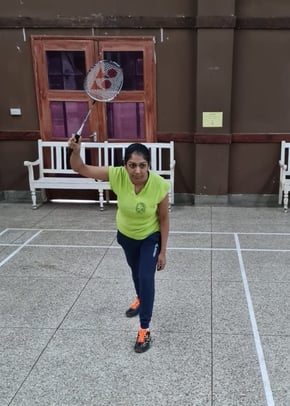 What do you like to do in your own time?
I love badminton. There's 10 of us who play and we are always laughing! I enjoy being part of a team like that. I also take a lot of time to read, getting away from real life this past year through my books has been fun! I like sci-fi especially.
Do you have a book or TV show you'd recommend?
I like things by Nora Roberts. I've read lots of hers!
Pooja's just one of over 260 invaluable members of staff we have here at TNP. There are so many reasons why people love working here, and why we love working with them. We believe in nurturing our staff and helping them grow and explore new opportunities. This happens in a number of ways, including through time spent on induction, training and progression opportunities. We also have some other perks, such as Friday lunches, games in the office, and a quirkier atmosphere than most other businesses! Pooja really makes the most of the opportunities TNP offer, even from afar!
If you like what you hear, take a look at our job vacancies!
Want to read more about our incredible people? See what makes us tick and why we consider ourselves the best Dynamics NAV Partner in the UK and Ireland.