Having completed his apprenticeship with us to be fully qualified in Data Analytics, Jordan has settled in with The Power People at TNP! He joined us in April 2020 and has thrived ever since, adding value all the way from Exeter.
How would you explain a typical day of yours?
I translate data into everyday terms and help businesses make decisions based from it. In a typical day, after a team meeting I'll dive straight into some Power BI reports and see how they are looking, or help to build them out. Right now, I'm actually dedicating a lot of my time to TNP's internal Power BI analytics!
What's your favourite thing about TNP?
I've really appreciated how well supported I've felt since joining. You always have an opportunity to learn here, whether that be from colleagues or by being encouraged to fit a new course into your repertoire of skills.
What's your favourite thing about Power BI?
I think it's incredible how… powerful it is! Nothing on the market really compares to it, plus, it's an exciting product to deliver. Although it's still a leap into the unknown for a lot of people, it's reassuring that it's a Microsoft product. That brings confidence, as does the growing realisation that this really is a market leader in reporting tools. I could go on!
How did you get into the industry and decide that analytics was something you wanted to do?
I initially had an IT support background and as a result of that I became more and more aware of data/data analytics… so decided to take the leap and try it for myself! I've loved it ever since!
What do you like to do in your own time?
I love taking my very small dog Louis into his favourite very big fields! There's nothing like the Devon countryside. As well as that, I go to the gym regularly and at the weekends I'm often with friends.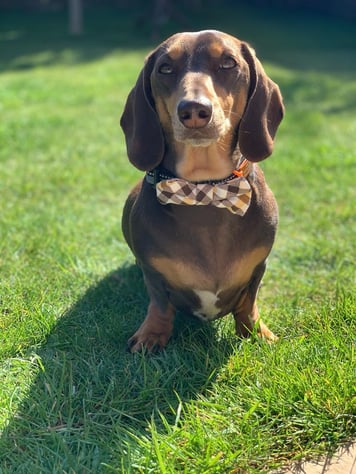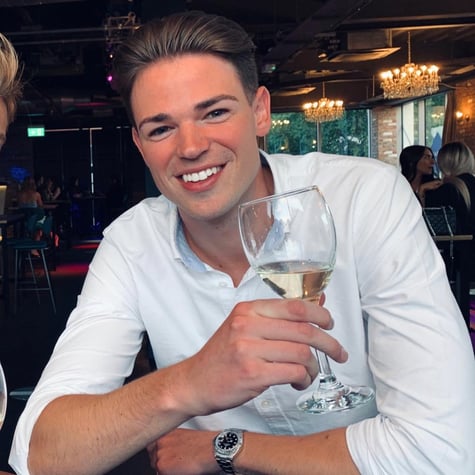 Do you have a fun fact you're happy to share?
I actually grew up in France! However, I'm now VERY rusty at speaking French! Also, m

ost people argue about what goes first on a scone... Jam or Cream. I opt for a different approach and choose Nutella (lots of it).
Jordan has been a great addition to our ever-growing Power People team, a growing brigade of knowledgeable people who live and breathe Power BI, Power Apps, and the whole Power Platform!
If you like what you hear, take a look at our job vacancies!
Want to read more about our incredible people? See what makes us tick and why we consider ourselves the best Power Platform Partner in the UK and Ireland!
Interested in The Power People and what Power BI could do for you? Find out more about this incredible data visualisation tool here.