Here at TNP we are one big family. Unfortunately and very sadly, at the beginning of the year we lost our dear friend and colleague who many of our customers will have known, Matt Ruehorn.
One of Matt's passions was dinosaurs, so when we were thinking of raising money for the British Heart Foundation we wanted to incorporate this into our fundraising.
So – what better than a 100km Jurassic Coast walk?!
The weekend of 22/23rd May 2021, 18 brave souls walked day and night from Corfe Castle to Bridport, taking part in the 'Jurassic Coast Ultra Challenge'.

Here to tell us a bit more is Matt Dredge, our Sales and Marketing Director, who organised this brilliant fundraiser:
Matt, what gave you the idea to do this?
We knew we wanted to do something in his memory that would (safely) bring the people who wished to participate together. He loved his dinosaurs – meaning by default he also loved the Jurassic Park films. What better than to walk the Jurassic Coast, where we may even stumble across a fossil or two?!
Why the British Heart Foundation?
Sadly it was a heart condition that meant our time with Ruey was cut short. The BHF do some great work to help fund over £100 million of research each year into all heart and circulatory diseases and the things that cause them, so it seemed like a great charity to walk for.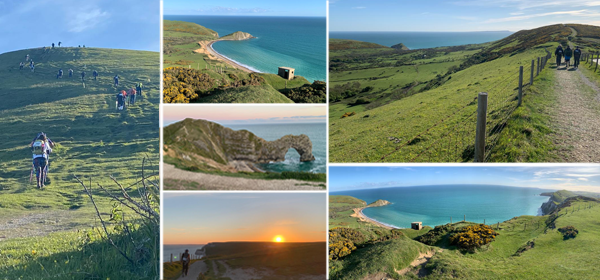 What inspired you to do the 100km non-stop?
It's no fun fundraising if you're not testing yourself a bit is it? From time to time I don't mind a long walk, and from time to time it's for charity, so I'm certainly no stranger!
The walk had options in both length and whether you chose to do the non-stop or stopping walk. The logic might be mad… but whilst a walk is nice, a walk with friends is one of life's greatest pleasures. If we are going to do a few kilometres, well, we may as well do all one hundred!
So… tell us, how was it?!
It was a herculean effort! This weekend was a huge reminder of how fortunate we are to have such amazing friends that we also get to work with. We built lots of new TNP memories.
It wasn't easy! We had rain, feet sucking mud as thick as fudge, muscle-killing uphills followed by knee-breaking downhills, and treacherously slippery slopes - almost all of which was done in to a strong headwind and below zero temperatures overnight! But, we were rewarded with some amazing views.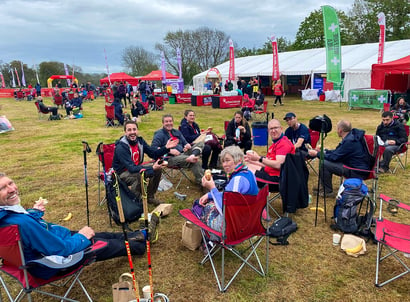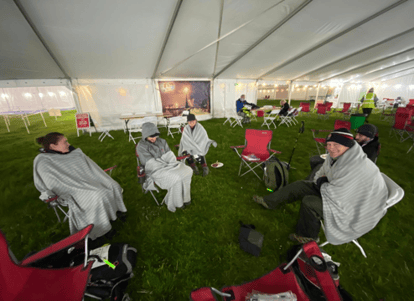 Everyone that walked achieved a fantastic personal goal, albeit there were blisters, injuries, and at times despair as we faced yet another climb. We climbed over 1.3 times the height of Ben Nevis in the first 58km alone!
To finish any distance was a beautiful thing, but most of all it was a great reminder of our humanity. Not only did we meetup and socialise (if you call slogging along the south coast socialising!), but the warmth and camaraderie of everyone we met along the way was great. Walking really does replenish the mind and soul - while obviously destroying your feet, knees, thighs and back!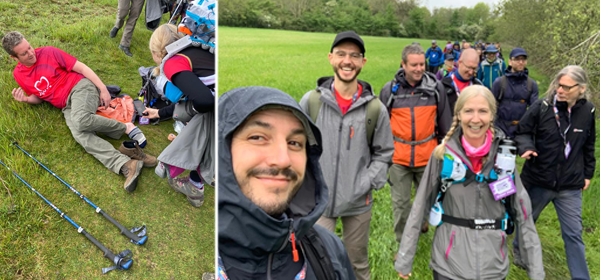 How much did you raise?
I'm delighted to say that so far we've raised over a fantastic £15,000! And there is still more to come! We were very humbled to have a £10,000 donation from TNP to help us on our way and remind us for who and why we were doing what we were doing.
Hopefully this is the start of something much bigger, but for now, time to rest their feet and a big well done to 'Matt's Marchers'!