It's been a tough few months and no doubt many of us have fallen into the 'work, eat, sleep, repeat routine'. Not only is that repetitive and boring, but mentally and physically it's harmful. During January this year, our wonderful staff in HR decided to start 2021 on a positive aspiration with the companywide incentive 'Keep on Moving January'! Back when life was normal, TNP staff regularly got involved with lunchtime initiative 'Walking at 1'. It got people out of their chairs, into some fresh air and gave them an opportunity to break away from work with their friends. To do something similar to this during lockdown made plenty of sense.
'Keep on Moving January', was designed not only to get people out and about but to raise money at the same time! Staff donated 10p for every mile they ran or walked, and 5p for every mile cycled. The company pledged to match every donation at the end of the month, with the goal to travel 1,600 miles together – the round-trip distance between the Newbury office and Vedbaek (in Denmark) where Navision was first created! Using Microsoft Teams, a dedicated Team was created to keep spirits high and everyone motivated with staff sharing photos from their outings, including muddy 10k runs, hilly walks and a fair few snowy scenes to name a few! Each persons' efforts were recorded on activity apps and tallied in the dedicated Team to track progress. Every outing, however many hours or minutes long, ended up raising a fantastic amount of money.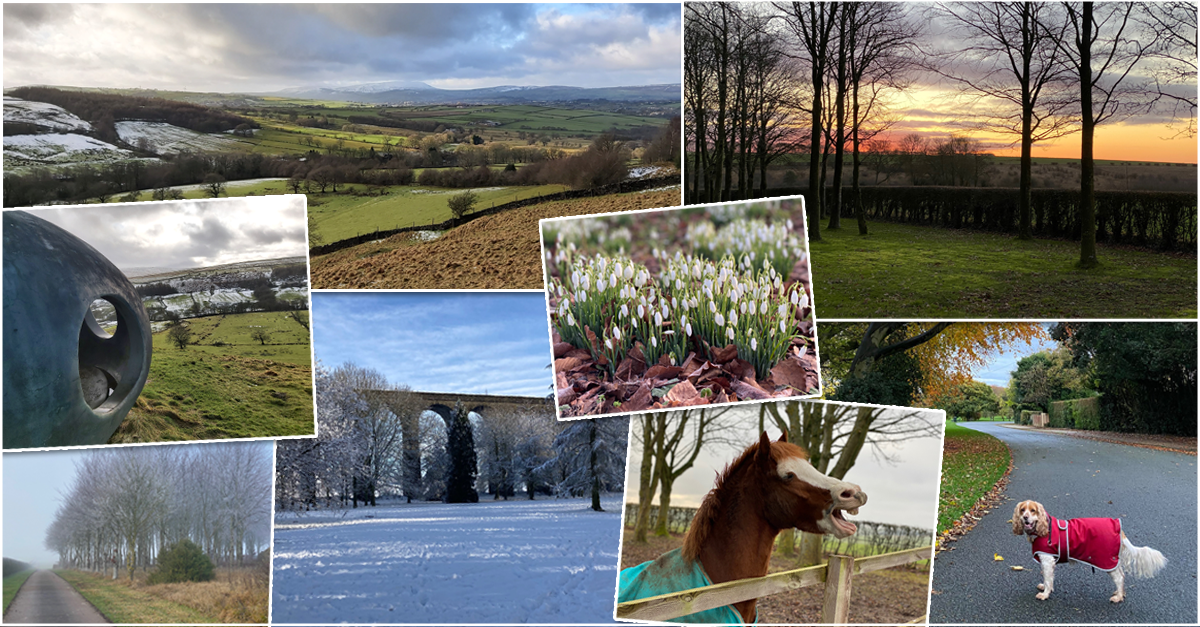 In total, we raised an extraordinary £2,800 for a variety of charities! Staff could nominate a charity close to them and a vote was conducted at the end of the month to determine the most popular choices. Every nominated charity has received a £50 donation, with the winning nominees receiving £600 each. They are:
Many Tears Rescue: they rehome dogs in need, often ex-breeders who haven't seen the outside world, across the UK
Alzheimer's Society: the UK's leading dementia charity who fund the search for a cure and support those with dementia
Shelter: they help those struggling with bad housing or homelessness in the UK
The Brain Tumour Charity: the world's leading brain tumour charity helping those affected by a brain tumour or brain cancer.
We know how so many charities are struggling at the moment, so these contributions will make a huge difference. Over 70 people took part, which is about a third of the workforce, racking up 4,454 miles run or walked, and 2,835 miles cycled between them. We can all agree that that's pretty impressive and we are so pleased to have smashed our target!
Well done to everyone who took part! Not only have you made a difference to the lives of others, but you have to your own life too. Mentally, as well as physically, getting outside for any form of exercise each day does wonders for people. The scheme has been so successful we're going to keep them coming, with the next style of monthly challenge being introduced in March.
A big pat on the back to everyone from the TNP family who got involved.