TNP have taken on 12 new students as part of the annual Academy, a paid opportunity with a view to joining TNP full-time upon successful graduation.
We specialise in offering services and support for Microsoft's Dynamics 365 Business Central – one of the most popular ERP systems for businesses.
Formerly known as Dynamics NAV and Navision, usage of Business Central across the world continues to grow and therefore requires talented new people to support it.
Here at TNP, we are thrilled to once again be running the Academy, which has been developing new talent since 2015!
Meet this year's cohort!
David Walker, Operations Director, says, "The TNP Academy is a unique opportunity to learn the skills required to become a Dynamics 365 Business Central Consultant. With support from our vibrant and knowledgeable team, trainees will learn everything they need to start a career in this sector. Not only will it set our trainees up on a rewarding career path, but it will see them on an exciting one too – the possibilities in the IT world are growing as we speak."
This year, we've taken on trainees in three separate areas:
General Consultants
Those in the General Consultant training will experience an 'all-round' introduction to working with Dynamics 365 Business Central, with a view to becoming a Junior Consultant.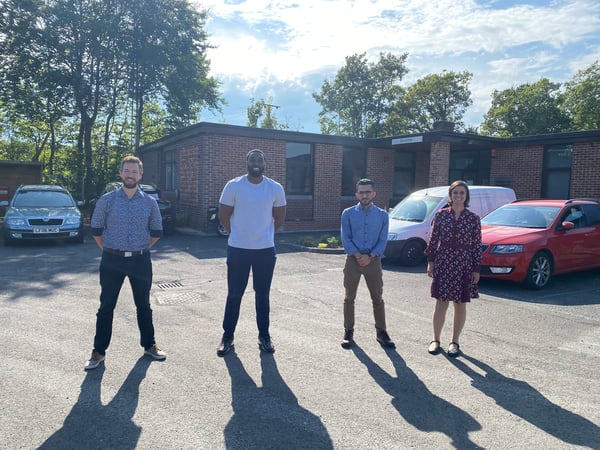 LS Retail Consultants
Our trainees in the LS Retail training scheme will get a general overview of working with Dynamics 365 Business Central, but will have a specific focus on integration with LS Retail's products.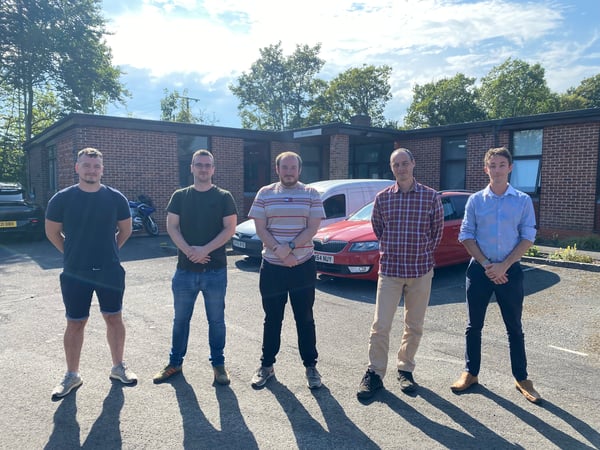 Finance Consultants
The finance cohort will learn the basics of Dynamics 365 Business Central, as well as technical and practical finance knowledge with first-hand experience of how our customers can use their system to optimise their processes.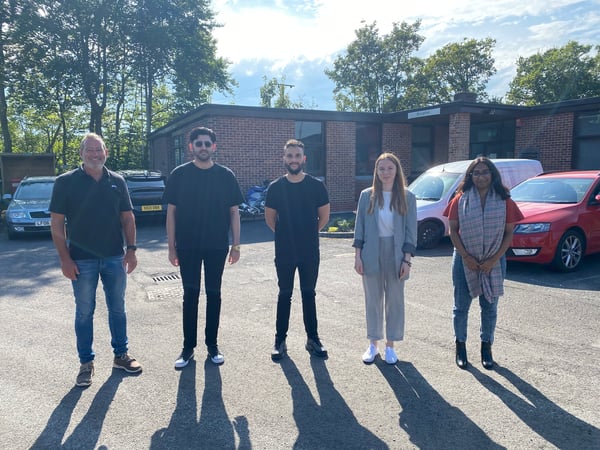 Training for Dynamics 365 Business Central
TNP's unique training style will offer in-depth tuition in both small groups and one-to-one sessions with experts in their fields. Some of TNP's expert staff have been working with the product for over 20 years, and they are all passionate about sharing their knowledge with the next generation.
Held over six weeks, the Academy will teach trainees the basics of software development and working with the Dynamics 365 Business Central system.
Once the six weeks ends, trainees will get the opportunity to rotate around TNP's departments to get a range of experience, before being placed in an area that suits their skillset.
David Little, one of the 'original' Academy trainees from 2015, says, "I would recommend it. It's a brilliant way to get your foot in the door not just at the awesome company that is TNP, but also into the industry in general. If you are like me and pretty certain that university isn't for you, I can only recommend something like the Academy."
David successfully graduated from the Academy into a Support role and has since become a full-time NAV Consultant.
"TNP is a wonderful company to work for, with employees being as valued as our customers," David Walker concludes. "The Academy is a great opportunity for talented individuals to find their niche."
For more information about our Academy please contact: careers@thenavpeople.co.uk