Toni is one of our Principal Engagement Managers and has been at TNP for 4 years. She's been working with the Dynamics NAV products for over 12 years of her 20+ year career in service delivery! A keen paddleboarder and a right laugh – Toni's bound to get you smiling!
How would you explain your job to a 5 year old?
I think I'd explain myself as the 'Fire Prevention Officer'! I like to look after our customers to make sure they don't get unhappy with anything that's going on. If I can stop any fires before they even spark… well, then I'm doing something right!
What's your favourite thing about TNP?
My favourite thing about TNP is the opportunity for progression they provide us with. I'm on my third role at the company, with this one having been specifically created for me based on recognition of my skills and strengths. As well as that, what I enjoy was taken into consideration – for me, that's plenty of time collaborating with both customers and colleagues. The role suits me to a T!
What's your favourite thing about Dynamics NAV and Dynamics 365 Business Central?
I see the product from a more holistic perspective and don't really get down to the nitty gritty, but my favourite thing about NAV and Business Central is it's time saving capabilities. Especially if customers have a few of our add-ons, they can save hours of time and speed up processes they labour over. It's really rewarding to see how much of a difference the product can make.
What do you like to do in your own time?
I realised that every year's New Year's resolutions always seemed to be about giving something up. I think January is boring enough as it is, so for the past 10 years or so I've given myself the task of learning something new instead! I've learnt to drift a car, skydive, do pole fitness, ice cupcakes, paddleboard… the list goes on. As I was uncertain how much would open up this year, 2021's project is learning at home how to Jump Rope – including all the tricks you can do too!

All my weird and wonderful tricks aside, I craft often – making cards and t-shirts – and have a growing collection of gins I like to sample from time to time!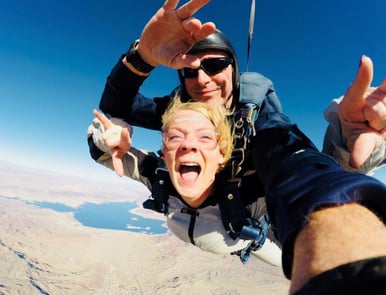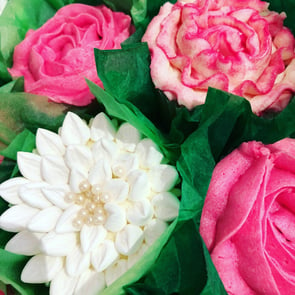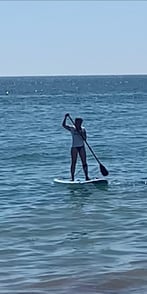 What are some of your proudest moments?
Not long after I first joined TNP, I took on a customer who only had 7 months left to complete their project… but had 700 days work left to do! Amazingly, they went live on their planned go-live day! I'm so proud of how I, the team and the customer handled that one - it went better than I could have hoped. I'm pleased to say that 4 years later we still have a fantastic relationship with them. At home, I'm proud of keeping up with my new skill each year idea. I also have 6 amazing god-children who I adore – I'm so proud of the people they are growing up to be.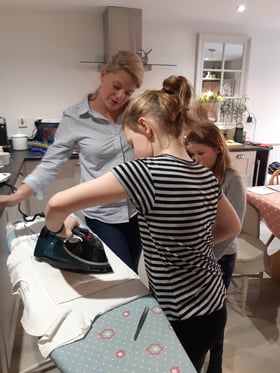 Do you have a book or TV show you'd recommend?
Hands down, I recommend anything written by Mark Billingham. His crime books are brilliant. For TV, I like true crime documentaries… all sorts!
Toni's just one of over 230 invaluable members of staff we have here at TNP. There are so many reasons why people love working here, and why we love working with them. We believe in nurturing our staff and helping them grow and explore new opportunities. This happens in a number of ways, including through time spent on induction, training and progression opportunities. We also have some other perks, such as Friday lunches, games in the office, and a quirkier atmosphere than most other businesses! No wonder Toni's done so well.
If you like what you hear, take a look at our job vacancies!
Want to read more about our incredible people? See what makes us tick and why we consider ourselves the best Dynamics NAV Partner in the UK and Ireland.