The self-proclaimed 'chosen one', Rob has been through the jobs over the years – Operations Manager, Head of Customer Services, Director of Customer Success and finally his current role as Delivery Director, which means he keeps a watchful eye over the Engagement Managers. We think that must be a good thing, but you might want to ask them yourself! With bags of enthusiasm and a roaring laugh to boot, it's no wonder Rob's made TNP his home.
How would you explain your job to a 5 year old?
I look after people – both our people, who I make sure are doing things right, and our customers, who I run to when they need some help! I sometimes have to be a firefighter, but mostly I just want to hug everyone until they are happy.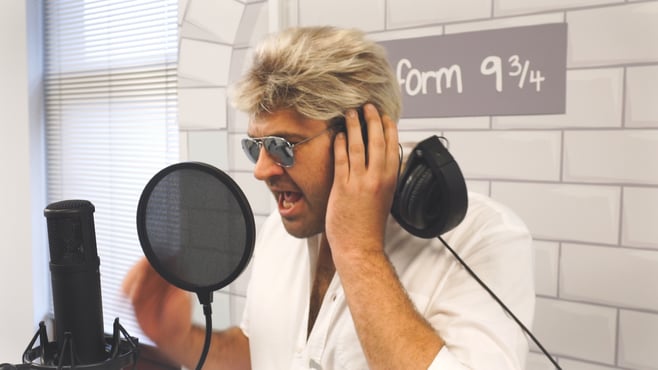 What's your favourite thing about TNP?
I love TNP. I love surrounding myself with all these genuine people, who all want to do the right thing for the customer. In my opinion, we've got the most skilled, expert pool of staff in the industry.

That passion shows through our combined goal of keeping the customers best interests at heart. Plus, the bigger the company has grown, the more evident I believe all these points have become.

There's no place like it, I've never worked anywhere else where the common goal is so strong. Not only that, but there is still that family feel, that great camaraderie, that seems to be unrivalled anywhere else. I've made some lifelong friendships here – but maybe that's because I've been here so long!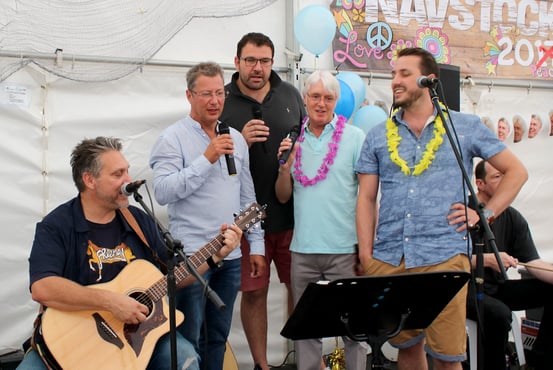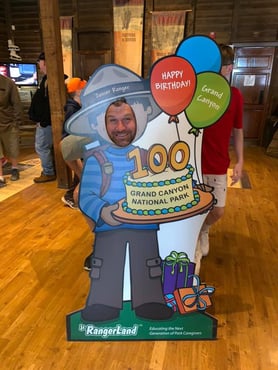 What's your favourite thing about Dynamics NAV and Dynamics 365 Business Central?
It's such a progressive technology. Look at where it was even in the early 2000's, to what Microsoft has made it into. As the business grows, the software can grow and adapt. That flexibility and scalability is pretty cool and I can't think of anything else that does it quite so well.
What do you like to do in your own time?
I've really got into Peloton this past year! I've worked up to about 24 miles on their interactive classes, it's definitely been a nice hobby to have. Did you know, I can apparently burn off the same amount of calories as a bottle of wine in about half an hour? If that's not an ideal set up I don't know what is!

I do like cooking, drinking, the usual homely stuff. I make a mean curry and my showstopper at the moment is definitely a Beef Wellington. I like to have a good time, being nice and having a laugh. One of my more outrageous trips, I flew across to Canada for a party. Hopefully it won't be long until we can do that again!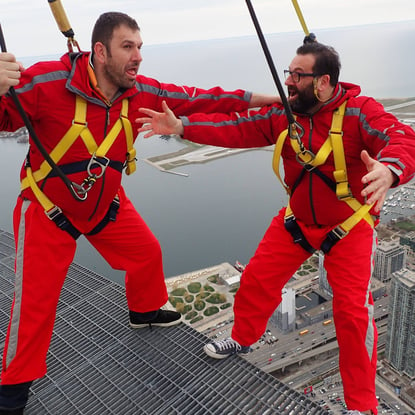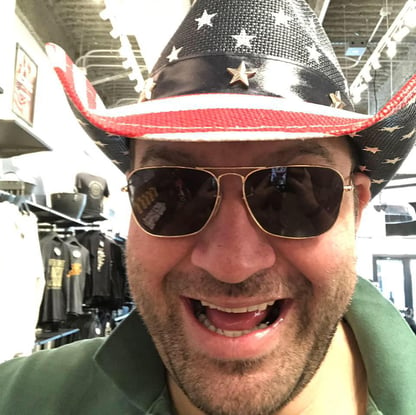 What is something you are really proud of?
I'm proud of how I've tested myself over the years. I've done a couple of half marathons, which anyone who knows me might raise their eyebrows at! I've also done the Edgewalk on the CNN tower in Canada, and bungee jumped! Petrifying, but it's cool to know I've been able to do things I never thought I'd be able to do.
Do you have a book or TV show you'd recommend?
You can't beat the Sopranos, that's my go-to every time!
Rob's just one of over 250 invaluable members of staff we have here at TNP. There are so many reasons why people love working here, and why we love working with them. We believe in nurturing our staff and helping them grow and explore new opportunities. This happens in a number of ways, including through time spent on induction, training and progression opportunities. We also have some other perks, such as Friday lunches, games in the office, and a quirkier atmosphere than most other businesses! If you meet Rob, you'll understand why!
If you like what you hear, take a look at our job vacancies!
Want to read more about our incredible people? See what makes us tick and why we consider ourselves the best Dynamics NAV Partner in the UK and Ireland.