It was very much learning on the job whilst working as a Service Desk Analyst, dealing with IT issues, including tills and hand-held terminal problems. He showed an excellent aptitude for learning and took on a Project Support Analyst role where he managed company communications, improved company processes, and maintained content on their portal.



What drew you to TNP?

The idea of the Academy was presented to me by a recruitment agent. After the initial interview and chatting with Ruth Lloyd-Davis, Head of Support, and Sandy Byfield, Internal Systems Manager, there was clear scope for progression within TNP – as long as I was prepared to put in the effort and work hard! When I started the Academy, in September 2021, there were three groups: Finance, Retail and General Consultancy. I wasn't sure what route to take as I didn't have a finance background, and only touched the surface on retail at Selco, so I joined the general consultancy group. Once you've progressed through the Academy, you spend a few months in specific departments, understanding and getting to grips with what they do. This was a great way to continue to learn about the software and the structure of TNP from knowledgeable colleagues around you.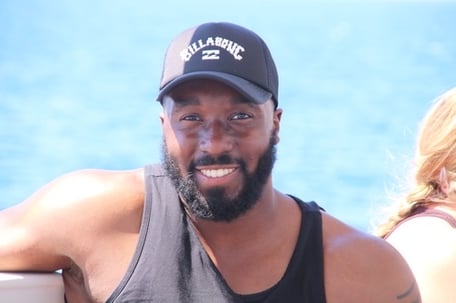 So why did you decide to go into Pre-sales?
I heard good things about the pre-sales team from various colleagues, but I still wasn't sure if it was for me. However, it was sold to me by Tom Bevan, Head of Pre-sales, on a company get-together organised by Matt Dredge, Sales Director, who travelled around the country holding popup Christmas parties during February 2022, all thanks to COVID restrictions during December. I was temporarily in pre-sales for a month. Tom Bevan was impressed with what I had produced and presented; he was keen to keep me on. I soon joined the pre-sales team permanently. Pre-sales has not only been a steep yet great learning curve, but it has also helped with self-development. Explaining software in front of a customers in a way they'd understand is challenging but the more I do it, the more confident I become along with increasing my product knowledge. Tom refers to this as 'The Dunning Kruger effect' which visualises the quote "The more you know, the more you realise you don't know".
Explain a typical day?
I'm an early riser and like to visit the gym before settling down to a day's work. As a Pre-sales Consultant, if I have demos to deliver, I'll spend time creating and going over details to ensure I'm covering all areas the customer requires or is likely to ask. If my other 'A* colleagues', Tom Bevan and Andre Verster, are presenting I will sit in on their demos. I find this a great way of learning and developing my role, as I can pick up the most subtle things whilst watching the masters at work. I also try to schedule time to do further learning of Business Central and other self-development topics.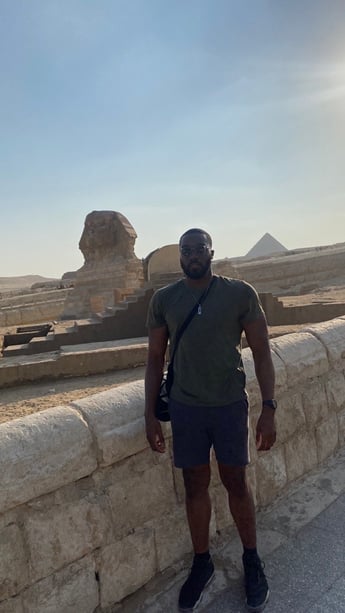 What's your favourite thing about Dynamics NAV and Dynamics 365 Business Central?
The thing I most love about Business Central is its ability to configure it to suit a broad range of business types. From warehousing to manufacturing, fashion to brewing, through to ecommerce. I always find it interesting to see different businesses using Business Central to suit their business processes.
What are you most proud of?
I'm most proud of graduating from the TNP Academy! I was curious if I really wanted to become a consultant or even drop from a full-time role to go back into learning. It was a tough decision at the time. It has been one of the best choices in my career! The Academy gives you the right tools to start and along with the right attitude, it's up to you to use them to progress and achieve your goals.
Tell us something fun you've recently learnt.
It's nothing to do with work, but I recently went to a pottery class. It's quite therapeutic and requires good hand and eye coordination. I even made a bowl that is usable!
What do you like to do in your own time?
I work out most days in some form or other, either at the local gym or boxing. In addition, I like to read self-development books, study the stock market, and stay active, I'm quite open minded with trying new things. Travelling also comes high on my list of interests as it's great to learn about different cultures and trying new foods. I also enjoy cooking various cuisines from around the world in my kitchen at home.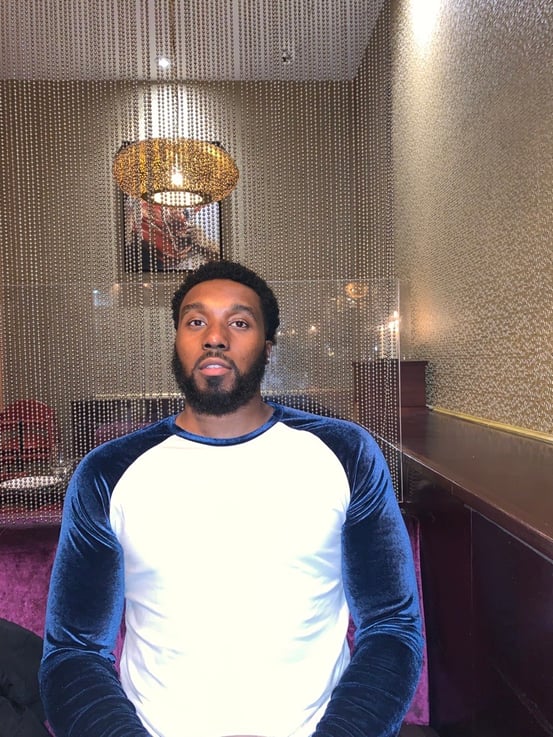 Fun Fact about yourself?
I have a few fun facts to share! I was born in Nottingham, lived there until I was 13 before moving to Birmingham with my family, and I've lived here ever since. This means I have a quirky mix of both cities. Some say I don't have an accent, and others say I have a strong Brummy accent. Also, being 6ft 6in tall, my smaller friends love to challenge me to 'eat all you can' food competitions. It can consist of any of your favourite fast foods. They must pay if I manage it and vice versa; currently I'm still in pocket! I'm a huge fan of rollercoaster rides and love the adrenaline rush you get from them but not necessarily after a food competition. I've been on all the rides at Thorpe Park and my favourite is the SAW ride; you must try it!
Cyrus is just one of over 370 invaluable members of staff we have here at TNP. There are so many reasons why people love working here, and why we love working with them. We believe in nurturing and helping our staff grow and explore new opportunities. This happens in several ways, including through time spent on induction, training and progression opportunities. We also have some other perks, such as Friday lunches, games in the office, and a quirkier atmosphere than most other businesses! Cyrus is here to stay!
If you like what you hear, take a look at our job vacancies!
Want to read more about our incredible people? See what makes us tick and why we consider ourselves the best Dynamics NAV Partner in the UK and Ireland.