Chereé has been working with TNP since 2012, where she started her NAV journey with us. Not only is she regularly upgrading our customers, but over the years she has worked hard to upgrade herself!
She's bright, warm, and the perfect person to greet new customers who need a helping hand.
How would you explain your job to a 5 year old?
Imagine you had a really old bike, you've had it for years and it's been so good to you, helping you go up and down the street to see your friend. But it doesn't really work anymore, the pedals are falling off and you've grown so it doesn't really fit you anymore. I help our customers to take their old rusty bike and improve it. Either I can help them to get the same make and model, just a newer more modern version that fits their size and will last a few more years as they grow, or maybe take their old bike – give it a good paint, oil and stick some new pedals on.
What's your favourite thing about TNP?
The creativity and innovation – I still get amazed at least one a week by some new add-on or solution someone has come up with for a customer. Just when you think everything that has been invented, BOOM – we have an app that helps yacht crew onboard!
What makes the opportunity for job progression unique at TNP over any other company?
I joined TNP as Sales Admin and now lead the Upgrading projects we do from all customers across the business. The opportunity for development here does not follow the standard 'corporate promotion' model that you see in so many instances. Instead, I've been given the opportunity at the right times to learn more, become better at certain things, then work in new roles with more responsibility that have played to my strengths and skill set.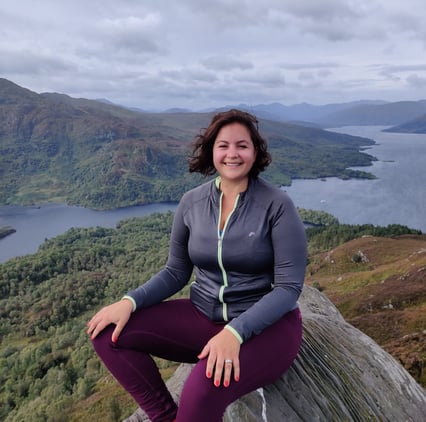 What do you like to do in your own time?
I absolutely love to travel and eat, preferably eating whilst travelling. When I'm not travelling I'm planning my next adventure by trawling through one of my 43 Lonely Planet's Guide Books – planning weekend breaks or longer backpacking journeys and when not thinking about travelling I love being out in nature on long walks, hiking and taking out my inflatable kayak the 'SS14 Banana' (it's yellow and looks like a Banana) on locals rivers or into the sea, preferably with food.
What are you proud of that you've achieved recently?
We recently went through a very tough sales process where an existing customer was looking to either upgrade or replace their NAV system with NetSuite. They'd been using NAV for years, but it had a bad reputation internally and most users hated it due to lack of training and a bad implementation a decade before with another reseller. After many demos, conversations and presentations we managed to show the customer why Business Central and the world of Microsoft was superior to any other solution out there despite having the toughest audience who were complete set against NAV/BC at the beginning of the process.
Tell us about your involvement with Girls in Tech?
I love to championing Girls in Tech which I'm able to do with the support of TNP. Our 'Girls in Tech' group at TNP do a number of activities to encourage girls and woman into the Tech field. One of the projects we have been doing over the last couple of years is spending time in secondary schools doing workshops with young girls teaching them how to code, teaching them about what it means to work in the tech industry, the different jobs available to them and generally breaking down barriers by showing them how interesting and fun working in tech can be.
Recommend us a good book or TV show!
My favorite book at the moment is The Invisible Woman

Caroline Criado Perez

, which explores the 'Gender Data Gap' – using a lot of science and research to show how the world is designed for men at the peril of us pure woman, it feeds my growing feminist soul!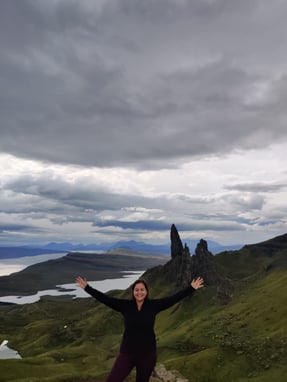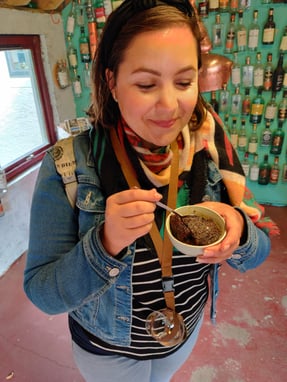 Chereé's just one of over 200 invaluable members of staff we have here at TNP. There are so many reasons why people love working here, and why we love them working here. We believe in nurturing our staff and helping them grow and explore new opportunities. This happens in a number of ways, including through time spent on a full induction, training and progression opportunities.
If you like what you hear, take a look at our job vacancies!
Want to read more about our incredible people? See what makes us tick and why we consider ourselves the best Dynamics NAV Partner in the UK and Ireland.